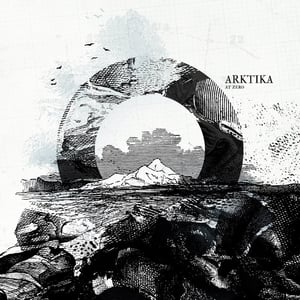 €

16.00
This transp./blue – transp./white 2xLP is the 4th press of "at zero" which was originally released on october 22nd 2010 on narshardaa records. Total running time is 60 minutes. It comes in a real nice gatefold cover with an amazing artwork by our guitarist Tim! Once again recorded at the great Tonmeisterei, famous for working with TEPHRA, RITUAL and many more you know that this piece of black wax won't let you down!
This is the 4th press! Side A/B: transparent/blue and C/D are on transparent/white vinyl.
Please note: If you live outside Germany shipping costs may suck, especially if you live overseas!! For any questions simply drop an email to shop@arktika.eu.