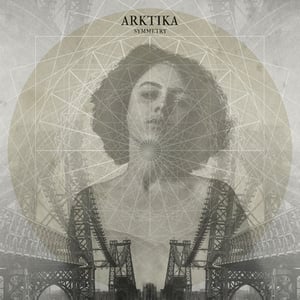 €

10.00
The first repress of our "symmetry"-LP comes on grey-marbled vinyl
All LPs include a beautiful 8-page booklet and a download-code.
The sound of Arktika is still very standalone: elements of post-rock mix with heavy sludge parts, glimpses of 90es Emocore are enhanced with deep atmospheric melodies. The vocals sound angry and desperate while the lyrics deal with personal issues. "Symmetry" contains five new songs and has a running time of roughly 40 Minutes. The album was recorded by Sebastian Blaschke at Gottesweg Studios in Cologne and was mastered by Dan Coutant at Sunroom Mastering New York.
Please note: If you live outside Germany shipping costs may suck, especially if you live overseas!! For any questions simply drop an email to shop@arktika.eu.